TRISKET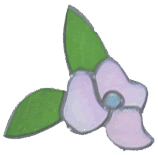 Trisket is AKC Registered and is a red brindle cairn terrier.

Web site designed & hosted by Theresa Price © 2008 at Homestead™

CAROLINA                 CAIRNS

What a fun, happy-go-lucky fella this is.  Trisket is smart, eager to learn, sweet, loving, and just a great all around dog.  He has some awesome champion blood lines and has thrown some gorgeous pups.   All of his pups have had nice builds and have such  sweet and humble yet spunky dispositions. 





Trisket on 3-11-2012.  As you can see he has darkened up quite a bit.  He does have a red undercoat under all that dark hair.  Let's see what he looks like after he has been stripped of his winter coat.  Still a beautiful and fun little fella.  He has thrown some beautiful babies.  We are so proud to have him here with us.  Thank You Jody.  God Bless You for allowing us to have this wonderful baby.